A Single View
Whatever industry you are in, we use our hardware to connect you with the area of your business you are trying to monitor. We then allow you to view data from multiple locations in one area online. Driving efficiency, cost reductions, improved revenues and customer satisfaction are just a few benefits that can be realised from implementing our end-to-end IoT Solutions.
Data Transfer for Clear Visibility
View the data received from our hardware on any device, anywhere and anytime. Stay ahead of the field by setting parameters and alarms to ensure you can respond quickly to changes in the areas you are trying to monitor getting constant clarity.
Easy to Integrate and Install
Simple fast integration with your business whatever your application. Easy installation means it couldn't be simpler to realise the power of the 'Internet of Things' and transform how you manage your application.
OUR SERVICE
We deliver our customers an Industrial IoT solution, from hardware and software-as-a-service through to implementation and support. We manufacture a specialist range of data monitoring products designed with, and for our customers. Our products help you and your teams run your business better!
Our mission is to give your business a rapid, seamless and well supported immersion into IoT, de-risking the implementation of your strategy by utilising the expertise of our highly skilled teams. We have continuously developed our solutions to ensure multiple benefits are achieved when installed.
However, if you don't see your application on our pages, please get in touch and we will happily see if we can help. We are constantly developing our products and your requirements could be on our road map.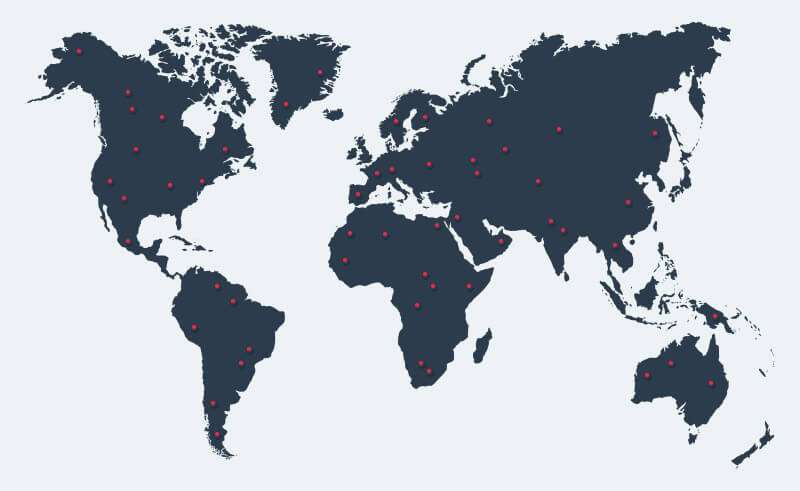 OUR GLOBAL REACH
We work with some of the world's leading and largest businesses, as well as small niche players and have thousands of systems in service across more than a dozen countries. The CDLSmartHub™ delivers a true multi lingual and multi time zone experience allowing us to support you locally and internationally
ATI and Caption Data have worked together since 2008, initially with Caption Data providing telemetry for Chlorine monitoring systems used in remote locations throughout the UK. The range of applications and volume of installations has increased over the years, with the latest application being ATI's disruptive technology for Turbidity monitoring, with onboard robust and miniaturized…
Corrosion of Pipework and components in water based heating and cooling systems nearly always results in costly repairs and unwelcome disruption, especially where a large office block, hospital or district heating scheme is concerned. When failures occur the tendency is to investigate the failed component and possibly much later to call in specialist corrosion consultants…
OUR PRODUCTS
From hardware and software-as-a-service our solutions turn your raw data into actionable insights to help you run your business, by allowing you to see the data in numerous ways. We provide this intelligence on line & real time from any internet enabled device on any browser, with no software to load.
Our hardware is delivered through our 5 core products in the NanoULTRA range. They are carefully designed to meet a vast number of applications including asset management, environmental controls, sensor and instrumentation connections, ground and logistical vibration and many more. All the hardware in the NanoULTRA range immediately connect to our cloud-based data platform, the CDLSmartHub™, where that data can be viewed in numerous ways. Together our hardware and software create a fully integrated and supported end-to-end IoT Solution.
Our Customers and Partners
Ready for a new
Business Adventure?
Please enter your details below to register your interest in our Nano ULTRA products and remote monitoring solutions and a member of our specialist team will contact you to discuss your requirements.
---