A Single View of Your Water Network
View all your Water network on one international map. Drive efficiency, costs, revenues and customer satisfaction by managing your Water solutions in one place, through our cloud-based platform.
Data Transfer for Critical Water Visibility
View the data received from your Water Network on any device, anywhere and anytime. Stay ahead of the field by setting parameters and alarms to ensure you can respond quickly to changes in your Water Network. Get constant clarity about your network's performance.
Easy to Install, Configure and Deploy System
Easy to install, it couldn't be simpler to realise the power of the 'Internet of Things' and transform how you monitor your Water network. Once installed you can monitor your Water network, being alerted of events that may be causing unacceptable levels of change and acting on the information.
OUR SOLUTIONS
Here at CDL, our purpose is to harness the Industrial Internet of Things to help power your business. Our mission is to give your business a rapid, seamless and well supported immersion into IoT, de-risking the implementation of your water monitoring strategy by utilising the expertise of our highly skilled teams. Managing a water network can be a challenge.
We have continuously developed our environmental water management solution to deliver the following benefits:
Simple and robust at the point of use
Low cost/rapid and no tech/low tech deployment, no IT investment involved
Rapid ROI through reduced cost, improves site management, operational transparency, etc
Reinforces and supports your organisational values and priorities
Provides vital data to inform analysis and predictive functions
Speeds and shares insightful decision making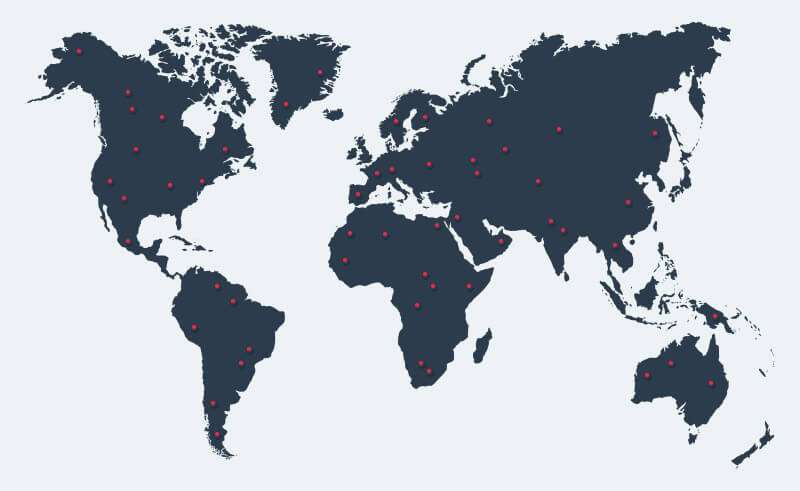 OUR REACH
We work with some of the world's leading and largest businesses, as well as small niche players and have thousands of systems in service across more than a dozen countries. Our cloud-based data platform delivers a true multi lingual and multi time zone experience allowing us to support you locally and internationally. By developing our systems to be self-installed by most clients with no software to buy or load there is little standing in your way of implementing a fully supported and robust Sensor and Instrumentation monitoring solution.
ATI and Caption Data have worked together since 2008, initially with Caption Data providing telemetry for Chlorine monitoring systems used in remote locations throughout the UK. The range of applications and volume of installations has increased over the years, with the latest application being ATI's disruptive technology for Turbidity monitoring, with on board robust and…
We are pleased to announce that we were awarded 'Innovation of the year' at the British Damage Management Association's (BDMA) annual awards dinner. Caption Data receives Innovation of the year award 2013 for the HygroBug sensor On November 28th, 2013 Caption Data were pleased to attended the BDMA annual awards dinner at Chesford Grange. We were finalists for…
The movement towards and development of Internet of things technology has already considerably improved many organisations ability to manage their assets better. As organisations continue to develop themselves in their given field their ability to monitor their assets needs to remain agile to meet ongoing change. The way in which we get data and information…
 OUR PRODUCTS
Managing a portfolio of machinery has never been easier with the Nano ULTRA–Edge. It has the flexibility of up to 16 I/Os, ultra-low power consumption, on board intelligence for real time local monitoring, integrated SD card and communication via mobile phone networks. Its high-resolution data transfer happens seamlessly and securely from multiple assets to our secure cloud platform, the CDLSmartHub™, where the raw data can be turned into actionable insights.
From the CDLSmartHub™ you can configure and manage assets, set alarms, view audit trails, integrate and export data, view trends, visualise data and integrate 3rd party analytics. Investing in the Nano ULTRA-Edge and CDLSmartHub™, gives you access to a fully integrated end-to-end IoT solution to effectively manage your assets.
Our Customers and Partners
Ready for a new
Business Adventure?
Please enter your details below to register your interest in our Nano ULTRA products and remote monitoring solutions and a member of our specialist team will contact you to discuss your requirements.
---